Buzzards Bay Stormwater Collaborative: MS4 Information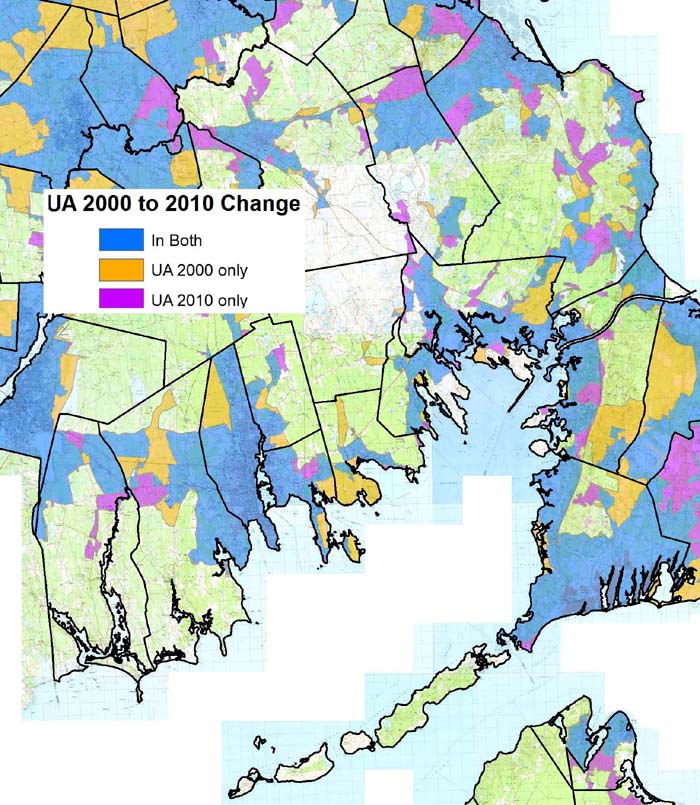 Background on the EPA-DEP Phase II Stormwater Permit Program
During the past two decades, there have dramatic regulatory changes in how stormwater is regulated. In 1992, Phase I of the program required, for the first time, the permitting of stormwater discharges to federal wetlands. In 1999, when EPA published the "Phase II Final Rule" for the National Pollution Discharge Elimination System (NPDES) program, the rule expanded jurisdiction of who must file permits for stormwater discharges in the NPDES "point source" pollution permit program. In Phase II of the program, permit coverage expanded to include storm water discharges from:
"Certain regulated small municipal separate storm sewer systems (MS4s); and Construction activity disturbing between 1 and 5 acres of land (i.e., small construction activities)" and "revises the 'no exposure' exclusion and the temporary exemption for certain industrial activities."
In plain English, the rule required municipalities to submit permit applications for their road stormwater discharges, as well as for their "industrial facilities" like DPW garages, waste transfer stations, landfills, and sewage treatment plants (separate from the wastewater discharge permit). In Massachusetts, the U.S. EPA is the permit issuing authority for federal NPDES permits (that is, Massachusetts is not a "delegated" state).
In 2003, the U.S. EPA expanded the program to require municipalities to develop and implement stormwater management plans (SWMPs). Most notably, it required that towns form stormwater management committees, DPW's map their stormwater discharge pipes and implement good housekeeping practices, and town boards (like planning boards) update their stormwater regulations to meet the needs of the program and the town's new stormwater plan. The 2010 permit requires towns to map the entire subsurface stormwater drainage networks, monitor and test stormwater discharges, develop strategies to comply with TMDLs, and requires taht municipalities establish priorities for the treatment of stormwater discharges.
In 2010, the U.S. EPA issued a draft update to the Massachusetts MS4 permit. The new draft proposed to further expand the program and require additional actions by municipalities. This draft permit was delayed and re-written, and again issued in draft form in March 2015. A number of sources are now reporting that the final update of the Massachusetts MS4 permit will be issued in the spring of 2016. Go to the U.S. EPA Region 1 MS4 updates page to see the latest information.