Buzzards Bay Stormwater Collaborative: Meeting Registration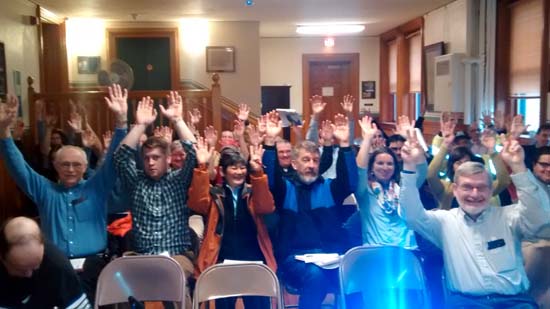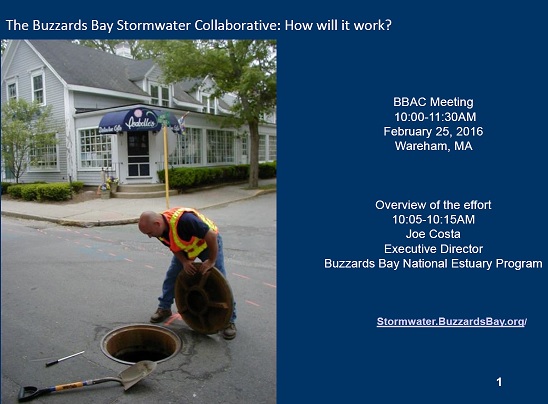 February 25, 2016 Meeting: The Buzzards Bay Stormwater Collaborative - How will it work?
This meeting was jointly sponsored by the Buzzards Bay Action Committee (BBAC) and the Buzzards Bay National Estuary Program (NEP, MCZM), and was a kickoff meeting to explain the technical details of the collaborative effort to map stormwater networks and monitor stormwater discharges in the Buzzards Bay watershed. It was held Thursday, February 25, 2016, 10:00-11:30 at the Fairhaven Selectmen's Meeting Room, 40 Center Street, Fairhaven, MA 02719 (directions).The target audience included municipal officials and others involved with managing municipal separate storm sewer systems (MS4s), implementing municipal stormwater management plans, or seeking to open shellfish beds closed due to stormwater discharges. Please see the meeting flyer.
Links to presentations:
The Buzzards Bay Stormwater Collaborative: How will it work? Dr. Joe Costa, Buzzards Bay NEP Executive Director
Stormwater Monitoring and GIS for Permit Requirements and Infrastructure Management Kevin Bartsch and Bernadette Taber, Buzzards Bay National Estuary Program